Tracy Turner

Broker / Owner

in High Point, NC
Associate Information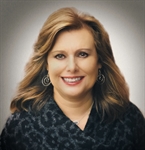 Professional Designations
REALTOR
Expertise Types
Buyer Broker, Condominiums, Foreclosure, New Homes, Residential, Single Family Homes, Townhomes
Tracy Turner, Broker/Owner of NextHome Realty Partners, brings nearly 16 years of real estate experience in residential sales and marketing. What started out as a hobby for Tracy and her husband, David Turner, quickly evolved into a full-time business and career.
In 2006, Tracy and her husband David began purchasing foreclosure properties, fixing them up, and then selling them. They spent a handful of time working closely with realtors in the purchase and sale of these homes, before she realized that if she became a Realtor herself, that she could eliminate a step in the process that would ultimately help their own business run more efficiently and effectively.
This is only one example of how Tracy has taken a process that may seem extremely difficult and has put in the work to make that process a lot easier for everyone involved. Tracy attributes this skill to working as a Realtor during the housing market crash in 2008. Tracy stated "There were many realtors who could not find a way to think outside of the box in order to get things done for their clients. Unfortunately, these Realtors fell off and had to find other careers. Since we were not willing to let that happen to us, we had to find creative ways to get things done and that has really stuck with me throughout the years. I made it through those tough years and actually thrived through those years."
Tracy Turner is not only passionate about real estate and willing to put in the hard work, but she is committed to going above and beyond for her clients. Tracy will listen to her client's needs, utilize her keen negotiating skills to ensure a successful transaction and will exhaust every avenue in order to make things happen on their behalf.
Since 2009, Turner has worked for small independent firms and large national firms and became Broker-in-Charge of her first firm in 2012. Fast forward to 2020, where Turner is now Broker-in-Charge and co-owner of NextHome Realty Partners located in High Point, NC.
Tracy Turner's decision to become Broker in Charge and Co-Owner of NextHome Realty Partners (The #1 Real Estate Franchise in the Country) has allowed her to be backed with unmatched, cutting-edge technology and support when representing homeowners and future homeowners in the Triad area of NC.
Turner represents clients looking to buy or sell in all price ranges from starter homes to high-dollar real estate in the Triad area of NC, including High Point, Greensboro, Jamestown, Archdale, Trinity, Winston-Salem, Kernersville, Oak Ridge, and surrounding areas.
When it comes to finding the best location or community that meets your needs, she has all of the tools to help you find the right property and guide you through every step of the process. Her boundless enthusiasm for real estate and treating her clients with superior service makes her head and shoulders above the rest. She is committed to giving her clients the best real estate experience they have ever had!
Tracy Turner is originally from Martinsville, VA, graduated from the University of South Carolina and lived in Columbia, SC and Augusta, GA before moving to the Triad in 1996. She married her high school sweetheart in 1992, David Turner, and she now has 4 children, Lauren age 24, Brittany age 23, and twins, Jack and Kristen who are 15. Lauren is married to Spencer Harrell who is a realtor for NextHome Realty Partners and they have a precious new daughter who was born January 4, 2020